How we are doing now
The Graduation Rate trend is increasing as we move towards the target.
Data Source
Education and Early Childhood Learning tracks individual students in public and funded independent schools from Grade 9 and calculates the percentage who graduate within four years. The rates do not include students from non-funded independent schools, First Nations schools (including those administered by Frontier School Division under educational agreements), or Adult Learning Centres.
The rate is adjusted for attrition, which accounts for out-of-province moves, deaths, and the proportion of students not enrolled in public or funded independent schools. The difference between the calculated rates and 100 per cent accounts for these factors, as well as for students who drop out of from school.
How we are doing over time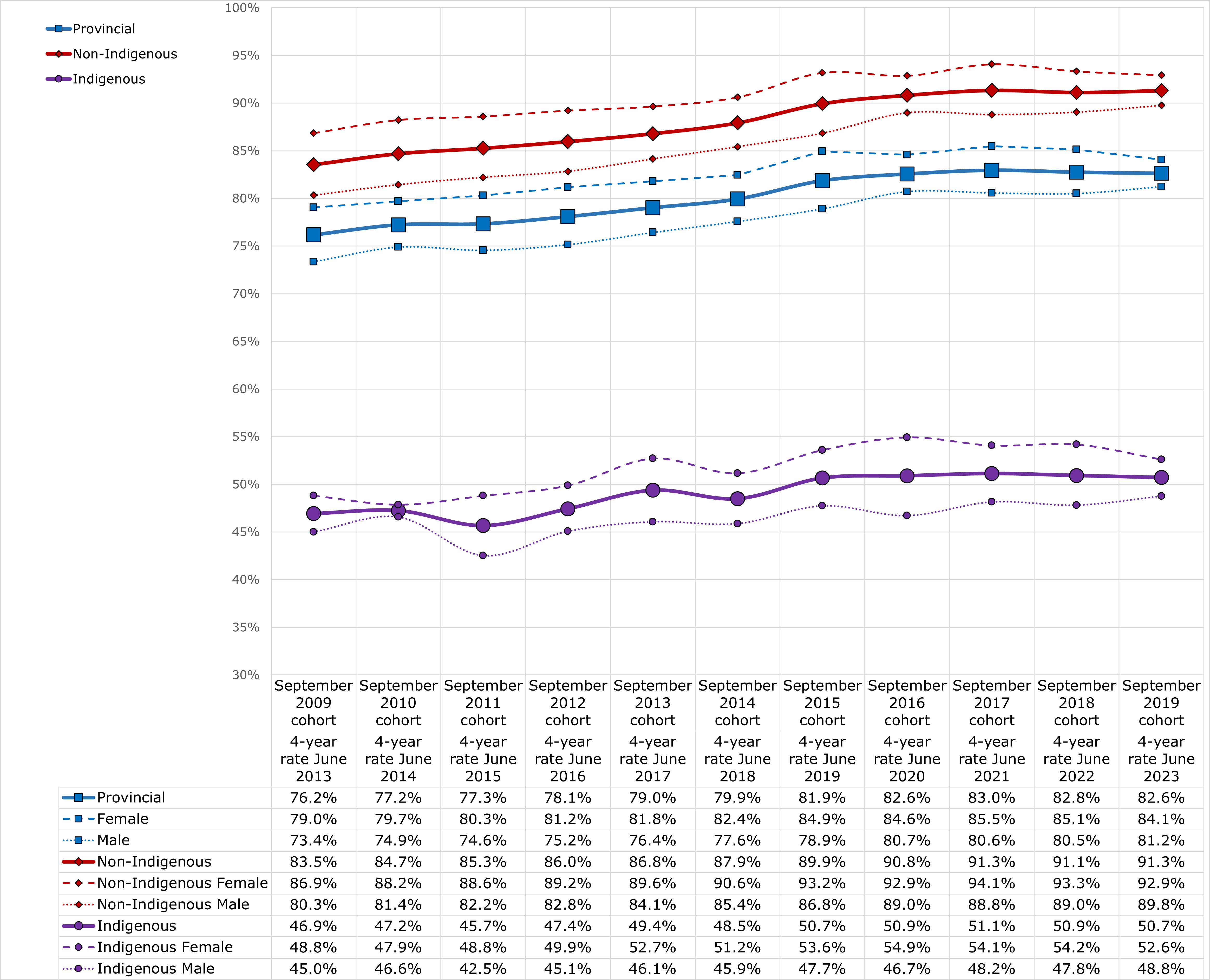 Why This Matters
High school graduation is generally viewed as the minimum requirement for pursuing additional education and for entry into the world of work.
Next steps
On April 20, 2022, the Manitoba government launched the Manitoba K to 12 Education Action Plan in response to the 75 recommendations of the Manitoba Commission on Kindergarten to Grade 12 Education (March 2021). The Action Plan includes four pillars: high-quality learning; student engagement and well-being; excellence in teaching and leadership; and responsive systems, which work together to improve educational outcomes with student achievement and well-being at the center of all planning and decisions.
Other related links